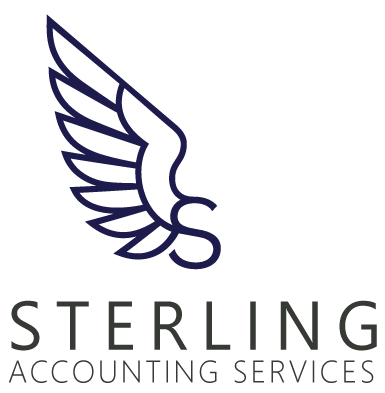 Our Privacy Policy
General Data Protection Regulation (GDPR)
This privacy policy is written to explain to you how Sterling Accounting Services Ltd will collect, handle and process your personal and sensitive data that you have provided to us. This may be during appointing us as your accountants or when visiting our website. Please read this policy and should you require further clarification on anything, please do not hesitate in contacting us.
Under the General Data Protection Regulation (GDPR), Sterling Accounting Services Ltd is identified as a data controller. We are also registered with the Information Commissioners Office (ICO). Sterling Accounting Services Ltd does not send marketing information of any sort to its clients. We do not share client information to any external companies. Sterling Accounting Services Ltd only uses client information for the purpose of fulfilling our services to you as a client.
An example of the personal information we keep within our records is (but limited to):
• Name and contact details for individuals, directors, partners
• Copies of letters if we are the registered office or if they have been provided to us in order to fulfil our contract with you
• Information relating to your personal circumstances
• Financial details
• Information connected to your employees, suppliers, mortgage advisers etc
How the information is used
Using our website does not collect or require you to provide any personal data. The only time you may provide details is when using our contact form to send us a message. Sterling Accounting Services Ltd will not share or sell any of this information with any external parties. When using our website, we may collect data to improve our website and the information we broadcast. This data will not generally identify individual visitors of our website.
We will only use personal information for the purposes set out in this privacy policy, the data will be used to administer our clientele and in order for us to fulfil our contractual obligations.
Sterling Accounting Services Ltd does have an outsourcing agreement with a company in India which deals with our back office accounting work. We will ensure that the correct contractual obligations are in place to ensure your data is kept safe, secure and only processed for the purpose it was obtained for. We will ensure regular training is conducted with the team in India so they are fully aware of the GDPR laws and guidelines. We will also continuously monitor the Indian company's IT infrastructure to safeguard the data of our clients.
By continuing to use our website we will assume consent on your behalf to use the data as described within this policy.
Links from our website
Our website may provide links to other websites. We will not be held responsible for their content or their privacy policy.
Applying to Sterling Accounting Services Ltd for employment
If you have sent us your Curriculum Vitae (CV) in order to apply for employment, this makes you the owner of the CV and the information within it. By forwarding this to us, you are providing us consent to use and process the data within the CV. As an equal opportunities employer we may use this data to produce statistics and monitor our recruitment process. We will not disclose any of your information or share this with anyone unless legally obliged to do so.
How we share your personal information
We will not generally disclose any of your personal information unless we are legally expected to do so. We will either inform you at the time by seeking your consent directly, or may obtain consent by telling you how your data may be used at the time you are requested to provide it to us or when you appoint us as your accountants.
Our legal duties
Where we are legally required to share your information, we will do so. This may be with HM Revenue and Customs, Companies House, other government agencies or public bodies.
Sharing information with our partners or contractors
We may enter into partnerships with other organisations. Prior to entering into any partnerships, we will ensure that the correct policies and procedures are in place to safe guard your personal information.
Information safeguarding
We aim to keep most of our information electronically however there is an element of information which is in paper form. We take security of our information very seriously and regularly review such processes. All individuals and companies that are engaged by Sterling Accounting Services Ltd are obliged to treat our clients' data confidentially. Our data is stored inside and outside the EU, however in doing so we will ensure safeguards are put in place.
E-mail address, mobile number, text messages
In order to notify you or pass on a message relating to the service we provide to you, we may send you an email to confirm completion of a task or a text message in order to remind you about a payment you need to make. You cannot opt out of such communications as these are directly linked to the service we provide to you as a client.
Your information, requesting the information or any complaints
If any part of the information we hold about you is incorrect we will do everything to put it right. All you have to do is get in touch with us. You have the right to have incorrect information amended or deleted. If at any time your circumstances change, please let us know right away. You can find out what information we hold about you by writing to our Compliance Team [compliance@desaiaccountants.co.uk]. We can only process requests where you have given us the request in writing and provided us ID in order for us to correctly identify you.
If you have any questions or complaints regarding the information we hold about you or seek further clarification on how we use your personal information, please contact us in writing, compliance@sterlingacc.co.uk where we will endeavour to attend to your query as soon as possible. Please remember that we as a firm do not collect your personal data for any reason other than what we are appointed for.
Our policy
We aim to keep this policy as up to date as possible. From time to time, we may review or amend it as required by the changing guidelines and laws. This policy was last updated on 1st December 2018.